Rafael Díaz Ceballos
Rafael Díaz Ceballos
Rafael Díaz Ceballos
English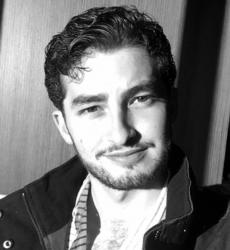 I have an unstoppable curiosity, a desire to comprehend and interact in the creation of worlds and possibilities.
Directing is my passion, it's the connection with my hummanity, it makes me better as a person and as an artist.
Being versatile allows me to adapt to any situation. I'm always in the disposition to explore with my team in order to reach the ideal vision in every project.